Frederick ROFF (about 1728-1825) was born in 1728, probably in Germany although some believe he was of Dutch origin.  How and when he immigrated by sea remains unknown.  He served in the Revolutionary War, owned a farm, had a son who was murdered, and lived a long life.  He was my 4th great-grandfather.
The earliest record of the family name Roff/Raaf/Raff in America is found in the History of Gilead Evangelical Church.
During the wars of 1745 and 1754 between the English and French, all this region north of Albany was marked by frequent atrocities perpetrated by the Savage allies of the French, &  twice at least the majority of the settlers fled from their homes in terror, retiring to Livingston Manor and other points down the river, some of whom never returned. There is nothing to show that services were held in the church from the time Pastor Sommer ceased his ministrations till about 1760.
When these troubles were finally at an end, the inducements offered to settlers by the lord of the Manor attracted many emigrants, not only Germans, but Dutch, English, Scotch, Irish and French as well. Of the first names appearing on the Baptismal Record, Brust, Coonradt, Clum, Dater, Derrick, File, Hayner, Kysdorph, Snyder, Smith, Yan Arnum, Van der Huyden, Wager, &c. remain to this day; while Beekman, Bergman, Bratt, Dowty, Fraats, Groon, Hartwig, Hok, Ham, Jung, Kuntz, Laquois, Legrange, McDougal, McMullen, Owens, Outliout, Quackenbos, Raaf, Yan Buehren, Yan Aelstyne, Wetzel, &c. have disappeared.
Of the emigrants who were Lutherans, some passing further on, settled in the vicinity of North Petersburgh, in the N. E. corner of the Rensselaer patent, where, in 1765 — or about that date — they built a log church which remained standing in 1800, having been used as a school house after the close of the Revolutionary war.
The years around 1760 seem significant.  There was much political conflict resulting in closing of churches and relocation.  It was also a time when Frederik and Maria Elisabeth married and when both Frederick Roff and   John Roff — were naturalized as citizens in New York on December 20, 1763.
According to notes from the Runkle family burial ground in Watervliet, NY, Frederick had a brother named Johann Christopher who married Christina Fretz (or Frats?).  It is likely that John Roff was also Frederick's brother and his story was quite interesting.  According to the New York State Museum's Colonial Albany Social History Project:
In October 1763, John Roff obtained a lot along Foxes Creek from the Albany government. In 1776, he purchased a land partly in Rensselaerswyck and partly in Albany and along the highway that led to the mills at Watervliet. He made his home there – on Market Street near the city line for the rest of his life!
He married Christina – the mother of his children. He was a member of the growing German-ancestry enclave that emerged on Albany's north side following the end of the Seven Years War.
John Roff was a Hudson River skipper and a merchant of modest means. His Albany home also included a shop which was rented to small vendors.
The War for Independence caused him some discomfort! In 1775, he was transporting people and cargoes for the Albany committee and contributing money to the American cause. A year later, he was denounced as a merchant who charged high prices and was confined to the Tory jail. Promising good behavior, he was released. However, he left Albany without a pass, was apprehended, and again was required to sign the oath of allegiance. In 1777, his children were afflicted with smallpox and were removed from Albany. In Canada, the Revolutionaries reported that Roff was known as a "friend of the king."

The end of the war restored Roff to business. But his sailing days were over and he kept boarders. His modest home was listed valued in 1788 and his household was configured on the city census roll in 1790.
John Roff died in October 1800 and was buried from the Albany Dutch church. His wife was noted as the head of the household on the second Federal census in 1800. She carried on at #1 North Market Street for a number of years.
Despite the lack of evidence regarding Frederik's siblings, his marriage is documented.  Frederik Raff (Roff) married Maria Elisabeth Daalhamer (Tollhamer) circa 1763. Her parents were Barent Thalheimer (Tollhamer) and Christina Buck.  Maria Elisabeth was baptized in the Lutheran Church on February 5, 1745 in Beekman, Dutchess County, NY.
Nineteen years later, Frederick and Maria Elisabeth's first daughter Maria Raff was baptized in the Reformed Dutch Church of Albany in November 28, 1764.  Witnesses were Johannes and Maria Raef.  Were they Frederik's parents?

The naming of Frederik and Maria Elisabeth's children is of interest.
Frederik Raaf's eldest son was John and his eldest daughter Maria perhaps after Johs. and Maria Raef.  Elisabeth Daalhamer's (aka Maria Elizabeth Thalheimer) parents were Barent and Christina which were the names of Frederik's second son and second daughter. Frederik's third son William may have been named after Frederik's brother Johan Wilhelm Raff (aka John Roff).  Frederik's fourth son Peter was the name of Maria Elizabeth's brother. This naming pattern suggests that Johs. and Maria Raef were parents to Frederik Roff (born about 1729). But there is no other evidence to support this.

| | | | |
| --- | --- | --- | --- |
| Child | Born | Married | Departed |
| Maria Roff | 28 Nov 1764 | Christopher Long | |
| John Roff | 1766 | | |
| Barent Roff | 1768 | disappeared | |
| William Roff | 24 Jul   1769 | Christina Sicker; Elizabeth Willard Smith | 18 Jul  1862 |
| Peter Friedrich Roff | 1775 | Maria Lansing | 30 Oct 1805 |
| Christina Roff | 1778 | Stephen McChesney | |
| | | | |
Frederick Roff's farm became infamous in the marketing of the Century House in Latham.   There is no record of the story surrounding Mrs. Ernie Roff and it no longer is cited on the website for the Century House in Latham.  However in 2011, this was the story:
It begins in 1790, when the Stephen Van Rensselaer family paid a meager five shillings for several hundred acres of Latham property. The land, which extended clear to Cohoes Falls, was soon being rented to the Frederic Roff family at a rate of 25½ skippels of saleable winter wheat, and four fat fowls to be delivered annually to Mr. Van Rensselaer.
In later years, however, Frederic's son Peter grew dissatisfied with the rental terms, and reneged on payment. Only days later his body was discovered on the outskirts of the property, sending a clear message to one and all!
In 1816 the famous (some would say infamous) family took a hard financial hit, and was forced to sell hundreds of acres for a mere $960. It was at this time that the original Federal style farmhouse was built, designed by Mrs. Ernie Roff. Mrs. Roff, who was frustrated by her unfaithful husband's notorious philandering, began the project without his knowledge. When he learned of what she had done, he vowed to never lay eyes on the structure. The property would pass out of the Roff's hands, but through it all (and through the turn of the century) the land would be a successful working farm and orchard.

The murder of Frederik's son Peter, presumably over a business venture, is not fiction.   In fact, those who committed the crime were indicted.  According to HISTORY OF THE COUNTY OF ALBANY. HOMICIDES IN THE COUNTY OF ALBANY:
1806. — Daniel Chambers, Jr., indicted for killing Peter Roff. Tried and convicted of man- slaughter. Sentenced to State Prison for thirteen calendar months. George Van Derwerken and John C. Hemstraat were indicted for killing Peter Roff. Tried and acquitted.
Did the punishment fit the crime?
In terms of military service, Frederick Roff was a private in Capt. Bastian T. Vicher's company, Col. Philip P. Schuyler's 3rd Albany County regiment of militia around 1776.  Christopher Roff and John Roff also served in the 3rd militia along with Frederick.
Almost fifty years passed and in his will dated 27 Sept 1825, Frederick provided for the housing and support of his wife Maria Elizabeth.  He gave $25 each to John, Barnet, Maria, Christina, and $250 to his grandson John (of deceased son Peter ), and $50 to his granddaughter Lane.  His real estate and land were given to his third son William.
Executors of Frederick's will were son William Roff and Caspers Frats with whom he served in the 3rd Militia. Witnesses to the will were Moses Doty, Elisha Tibbits, and Jacob Houghton.  There was some confusion about a witness' ability to understand Dutch, suggesting that Dutch may have been Frederick's mother tongue.   On October 29th about a month after witnessing the will, Moses Doty was dead.  At that time, Frederick's eldest son John "by his petition in writing prayed that the letters therefore issued on the said will to William Roff an executor named therein, might be revoked and rendered by judgement of the Surrogate aforementioned, void and of none effect…"  After months of legal meetings in the Surrogate Court, involving Abraham L. Witbeck and Abraham P. Lansing as witnesses to the mental state of Frederick, the will was upheld and William remained executor.
Being born about 1729, Frederick was nearly 96 when he died.  His wife was 16 years younger.   Maria Elizabeth widowed at age 80 lived with the knowledge that her son Peter had been murdered 20 years earlier leaving two small children.  Family notes state that Barnet just disappeared.   By 1825,  Maria Elizabeth's remaining sons John and William were in an adversarial relationship after John contested his brother's authority as executor and heir to the family lands.   Were these trajectories of real estate, murder, and wills to carry forward in time across the generations to come?
According to the Albany Rural Cemetery, Frederick's remains from Watervliet were moved there and placed in his son William Roff's Lot on October 24, 1895.  RIP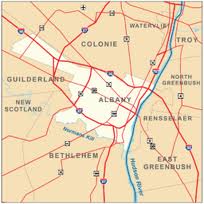 The direct descendants of Frederick Roff resided in the Albany, NY area — from the mid-1700s until the mid-1900 — about two hundred years.   When my brother was an infant, father relocated the family to South Florida, breaking the physical, geographical connection but not the archetypal, ancestral one.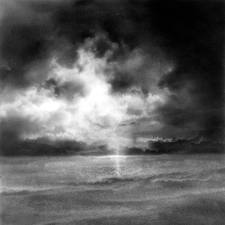 References
Denizations, naturalizations, and oaths of allegiance in colonial New York
Documents of the Assembly of the State of New York, Volume 26
Records of the Reformed Dutch Church of Albany, NY 1683-1809 — Part 4
U.S. Revolutionary War Rolls, 1775-1783, Roll Box 76, NY
History of the Gilead Evangelical Lutheran Church in Centre Brunswick, Rensselaer Co. NY 
Transcript of the Marriage and Baptismal Records of the Reformed Protestant Dutch Church of the Boght  — Colonie, NY
Bi-centennial history of Albany
Records of the Albany Rural Cemetery