Geoffrey Proctor (c.1450-1524) was born in Nether Bordley in Craven.  The Proctor family was associated with Fountains Abbey, orginally founded in 1132.
According to Proctor family research, Geoffrey Proctor is one of the earliest known Proctors — he is first mentioned in the "History Of Northumberland."  His first wife Katherine (family unknown) was named in a deed in 21 Henry VII with Geoffrey circa 1506.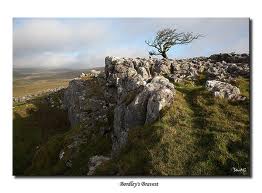 Geoffrey and Katharine had four sons:
| | | | |
| --- | --- | --- | --- |
| Child | Born | Married | Departed |
| William Proctor | | Isabel Lilburn | |
| Robert Proctor | | | before 1524 |
| Richard Proctor | | | |
| Henry Proctor | | | before 1524 |

It seems that the Proctors built up their considerable wealth as tenants of Fountains Abbey.  This is evidenced by the 1524 WILL of Geoffrey Proctor of Bordley (found in the link).  The will is printed in the 5th volume of the Surtees Society's Publications.  According to "Craven and the Northwest Highlands" by Harry Speight, 1892:  "It is a quaint document, singularly elucidatory of the life and habits of the higher class of Craven yeomanry of the 15th and 16th centuries."
Geoffrey Proctor was Auditor to Henry, Earl of Northumberland, a position analogous to an agent who is responsible for doing business for someone and all their business affairs.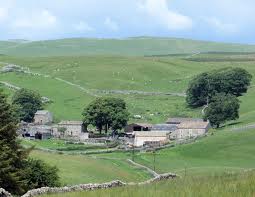 According to Geoffrey's will, he requested that his heirs provide living essentials to a priest to maintain the chapel of Bordley and provide mass for the inhabitants there.  He specifically asked for  prayers for the souls of his family and others whom he listed.
Item I will that my son, or his heires, or other of my childer afore namyd that dwellith at Bordley in tyme commyng, have the challes, Messe buke, and al the vestymentes, and other ornamentis belongyng to the chapell of Bordley ; and that thei shall, duryng theire lives, gif mete, drynke, and logying to a preist, continually mynystryng Divine service in the saide chapell ; and his wages, that will not be had of the inhabitantes within the lordship of Bordley, to be borne at the costes and charges of hym or them that shalbe dwellyng at Bordley aforsade for the tyme beyng, if he or thei be of habilitie and power soo to doo ; and the saide preist to saye Messe, according to the ordre above appoyntted for the preist that shalbe at Riliston, and to pray for the saules of fader and moder, my wiffe's fader and moder, and for the saulles of me and my wif, my sones, Sir Henry, Roberte, and William, my suster Alicie West, and my doughtour in law Isabell Proctour, and for the saulles of suche other as I maide a bill of ther names and delyvered to Sir John Grene the same bill.
After Geoffrey's wife Katherine died, he married Margaret (family unknown).  By the year 1524 when Geoffrey died, only one of his four sons was still alive.
Resources
THE WILL OF GEOFFREY PROCTER OF BORDLEY. [Reg. Test. ix. 329.] From Wills from the Registry at York, Vol 5, published in 1884 by The Surtees Society, Vol LXXXIX
JW Morkill's "The Parish of Kirkby Malhamdale"  edited abstract