Johann Hendrick Mesick (1714-1809) was born December 29, 1714 in Germantown, Columbia County, New York.  A first generation American — before the Revolution — in which he later fought.  He was active in his church, raised a family, lived to be 95 years old.
His parents were Viet Musig (Mesick) and Anna Catharina who immigrated in 1710 and settled in town of Livingston, NY where they built a log house.  As a first born son, Hendrick later settled in the northern part of Livingston Manor on Claverack Creek near Glenco Mills on a joint life-leased farm of 230 acres of land that he shared with his father.
Hendrick first married Anna Elisabetha Gradt (1714-before 1748) on November 24, 1739 in Katsbaan Reformed Church, Saugerties, Ulster County, NY.  It is assumed that she died without children because Hendrick remarried by 1748.
Hendrick was active in his church, being elected Deacon of the Linlithgo Reformed Dutch Church on August 15, 1741 as well as Elder and member of the Consistory, from August 15, 1741 to April 19, 1775.
Hendrick Mesick married Catherine Dietrich (1727-1792) in 1748.  She was born November 19, 1727 and christened January 24, 1728 at St. Paul's Lutheran Church at West Camp, Saugerties, Ulster County, NY.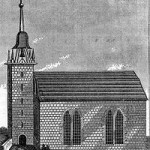 The records of the Dutch Church of Kingston, in Claverack cite his marriage:
Hendrick Musick, j. m. and Catherine Diederick, j. d. both resid. in the Co. of Albanie married on the presentation of a license, Sept. 19, 1748, by Domine Geor. Wilhelm Mancius.
Catherine's father was Christian Dieterich and the family is known to be from Niederbieber, Germany as early as 1655.  Interestingly, Neuwied is the same place from which John D. Rockefeller's paternal line originated and immigrated in 1710, like the Dieterich family.
Hendrick and Catherine's  children were born in Columbia County, NY :
Child
Born
Married
Departed
Peter Mesick
8 Jul 1750 Glenco Mills
Christina Moul
27 Nov 1834
Margaretta Mesick
12 Mar 1753 Claverack
John Best, Jr.    14 Dec 1772
5 Oct 1851 Livingston
Sarah Mesick
3 Jan 1759
Peter Harder
Catherina Mesick
24 Oct 1762
John S. Lasher 31 Dec 1786

Claverack, Columbia Co., NY

 24 Mar 1854
Elizabeth Mesick
22 Mar 1764
The Best and Mesick homes were very close by which may have lead to the marriage on their children.
Hendrick was commissioned Lieutenant, 6th Company, Regiment of Militia for Livingston Manor by Cadwalader Colden on January 25, 1764.  He was a member of "Regiment of Foot" organized in the Manor prior to the Revolution under command of Capt. William van Alstyn.
His son Peter of Claverack, born 1750, was a soldier in the Revolutionary War at the battle of Stillwater. George Best, his father, Herman Best, and Hendrick Mesick were soldiers in the Revolutionary War.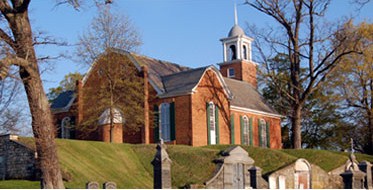 In his will, he appoints John Best, Jr., his son-in-law and Johannes Young, his brother-in-law as Executors.
After the death of his brother Jacob, Hendrick probably visited his tomb stone and read the following:
Here lies the body of Jacob Mesick, who departed this life the 19th day of March, 1774, aged 57 years, 1 month & 28 days.
Behold and see as you pass by;
As you are now, so once was I;
As I am now you soon will be.
Prepare for death and follow me.

Catherine Dederick died on December 20, 1792 at age 65. Her tombstone, in the Claverack Cemetery, bears the following inscription:
In memory of Catherine Mesick, wife of Hendrick Mesick, who died Dec. 20, 1792. 
Hendrick Mesick lived on the old homestead with a joint lease with his father until his death. He died and was buried there on April 3, 1809 at age 95.  His remains and Catherine's were re-interred in the cemetery of the old Dutch Church at Claverack.  RIP. The Reformed Dutch Church of Claverack is now on the National Register of Historic Places.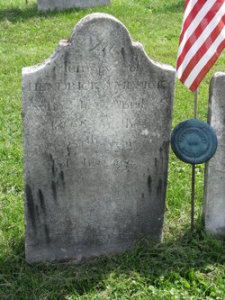 The inscription states: Henrick Mesick who died xxx 1809 in the 95th year of his age.
Family history has it that a generation later Hendrick's only son Peter married and lived with his wife more than 60 years.  They died upon the same day and were buried in the same grave.
Their tombstone in the Claverack cemetery states:
Beneath this stone two reverent forms are laid,                                                        Who all the ills of four-score years defied;                                                                 Happy in life, in death were undismayed;                                                                 They lived together and together died.
The capacity to love is little doubt the best psychological inheritance of all.
Resources
Baptismal and marriage registers of the old Dutch church of Kingston, Ulster County, New York (1891)
Munsell's American Ancestry, Vol. 2, pg. 80; Vol. 9, pg. 150
 The Family of Best in America by Charles Best Benson
 Mesick Geneaology by John F. Mesick, 1888
Find a Grave website (for photo)