Isaac Roff (1846-1927) was born on December 10, 1846 in Colonie, NY, the youngest of five children.  He was motherless by age 2.  Isaac was raised with his father and  grandfather, both farmers since the late 1700s.  Isaac eventually owned a number of farms but later went into the manufacturing business in Cohoes, NY.  His son and grandson entered Harvard University and pursued the textile manufacturing business founded by Isaac. He was my paternal great grandfather.
Isaac's mother Mary Runkle (1805-1848) died only two years after his birth.  His father Frederick Roff (1795-1890), who lost his own mother at age seven, never remarried, and raised five children ages 2 to 16.   As if an archetype were at play, there seemed to be an unresolved "mother wound" in the family.  Almost from birth, Isaac lived in a household with both a father and a grandfather who were widowed and never remarried.
The idea of a "mother wound" has not been fully researched by psychologists. In general, it reflects the psychological consequences (inheritance?) of the traumatic interruption of a mother-child attachment.  A person with a "mother wound" may have  an overwhelming sense of abandonment and dread of aloneness, emotional dependency and a loss of self.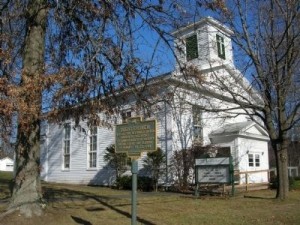 On October 4, 1870, Isaac Roff married Anna Marie Best (1851-1919) at the Reformed Protestant Dutch Church of the Boght, Colonie, NY.  Like Isaac, she was born in Colonie. Her parents of Dutch ancestry were Abraham Best, Jr. and Sarah Staats.

Isaac and Anna Marie's children were:
| | | | |
| --- | --- | --- | --- |
| Child | Born | Married | Departed |
| Frederick Abram Roff | 22 May 1874 Cohoes, NY | Elizabeth Breslin | 13 Aug 1955 Coral Gables, FL |
| Sarah Eloise Roff | 30 Apr 1879 | | 23 Oct 1880 |
| Allen Archiland ROFF, Sr. | 30 Mar 1881  Albany, NY | Helen Rose NORTON | 27 June 1948   Albany, NY |
|  Helena Eliza Roff | 1 Dec 1886 | Harmon Elliott | 13 Mar 1966 |
Daughter Sarah died of "brain fever" at age one and a half.  Son Frederick worked closely with his father Isaac as did son Allen Archiland who married Helen Rose Norton, daughter of prominent Troy attorney John T. Norton.  Daughter Helena Eliza Roff married Harmon Elliott, only son of Sterling Elliott, inventor.
By 1881, Isaac and his wife Anna Marie lived with and took care of Isaac's father Frederick then age 86.
For many years, Isaac managed four farms in Colonie, NY but by 1908, he put his dairy farms up for sale to focus on his textile business.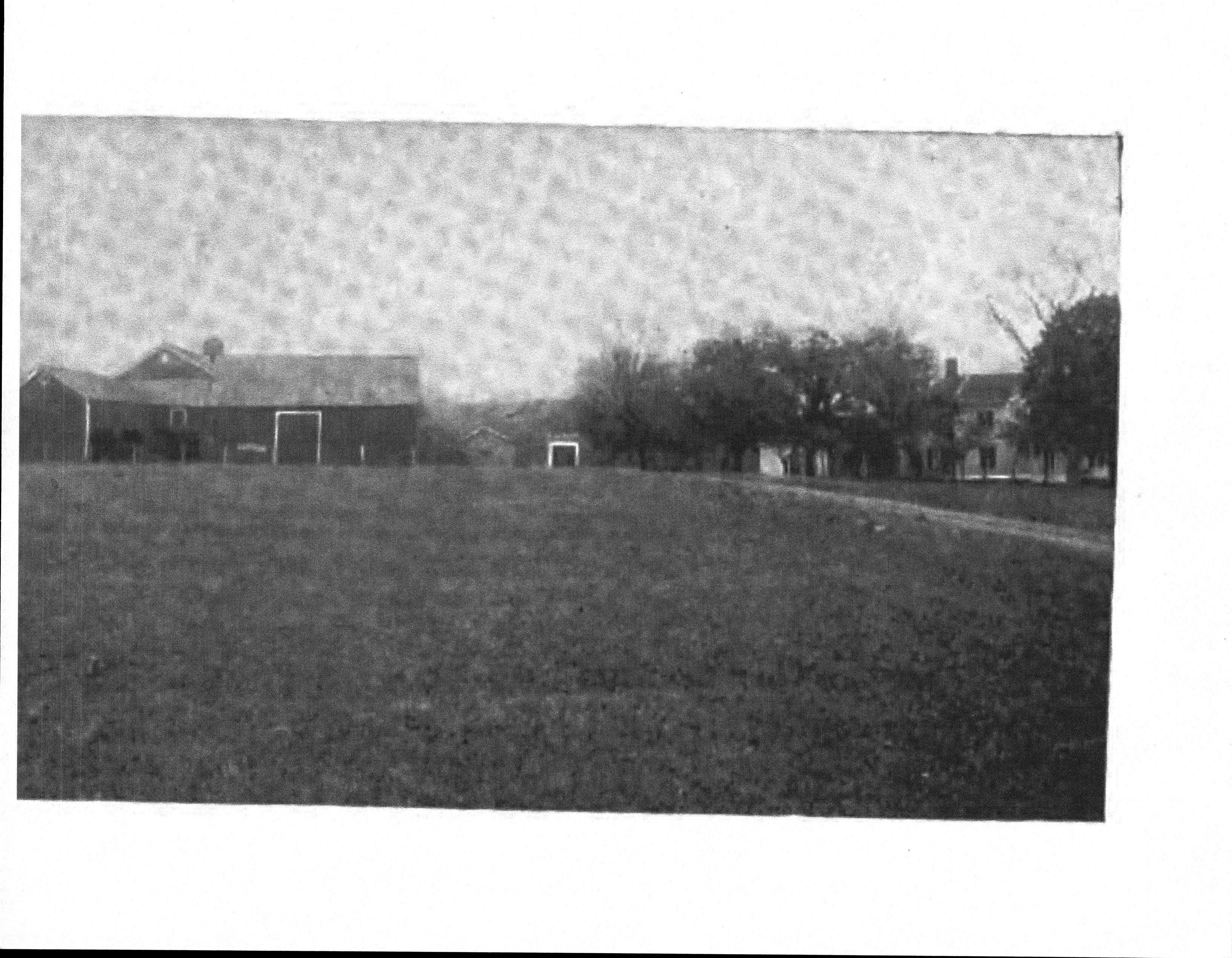 Below is an image of farm #7.
TOWN OF COLONIE
Population 8,385
No. 11—Farm of 136 acres, situated 1 mile from Cohoes, a manufacturing city of 24,709 inhabitants, on the line of the N. Y. C. R. R., R. F. D. from Cohoes, about 4 miles from Troy and y miles from Albany. Soil, gravel and clay, in good state of cultivation. Acres in meadow, 50; tillable, 120; natural pasture, 15; timber, 10, hardwood; 500 apple trees. Fences mostly wire. Large attractive house, electric lights can be had if desired. Large, roomy barn and stable; silo. Watered by windmill, pipe into yard and stables. This farm is being run as a dairy farm. A well established milk business of over 400 quarts daily at 8 cents per quart goes with the farm which insures a revenue for the purchaser from the very start. Any practical farmer can easily clear from $2,000 to $3,000 yearly. Price $100 per acre. This is an opportunity for a capable man to own one of the best farms in Albany County. Reason for selling, the owner is in the manufacturing business which engages his entire attention and would make a sacrifice to a purchaser who is in position to buy a farm of this kind. Address Isaac Roff, 207 Main St., Cohoes, N. Y.
Isaac became a successful knit goods manufacturer who founded in Roff Underwear Company in 1893 in Watervliet as Oliver, Roff, & Guinn.  In 1904, Isaac bought Green Island Knitting Mills and bought out Oliver and Guinn.   By 1905, Textile World Record, it was reported that:
The Roff Underwear Company has been incorporated with capital stock of $100,000. It is understood that the new company will take over the mills operated by Isaac Roff at Troy and Cohoes, making underwear. Messrs. Isaac, Fred and A. A. Roff are the directors of the new company.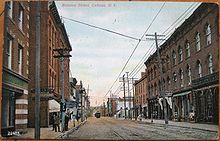 In 1906, Roff Underwear Company, a corporation engaged in the manufacture of cotton, wool and worsted sweaters, with a plant and place of business at 18 Remsen street, Cohoes, NY — opened a New York office at 346 Broadway — with Fred Roff in charge.
Shortly after in 1908, Isaac leased Enterprise Knitting Company on Courtland Street, Cohoes while running, as proprietor, the Atlantic Mill and a factory Green Island Knitting Mills.   In 1911, he was elected to the Executive Committee of the Knit Goods Manufacturers' Association — representing his business — Roff Underwear Company.
Isaac was a Director on the Board of the National State Bank of Troy founded in 1904.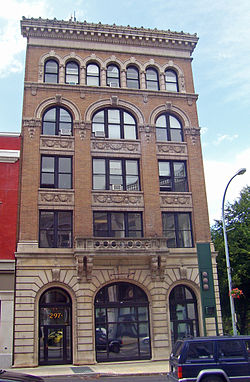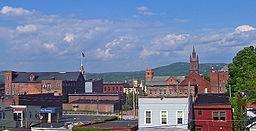 In 1913, a fire in Cohoes damaged several mills including the Atlantic Mill and the Roff Underwear Company.  The business continued but in what form is unclear.
Isaac traveled at sea.  On February 15, 1910, at age 63, he departed from Hamilton, Bermuda aboard the SS Oceana (Hamburg-American line) en route to New York.
On March 14, 1926, at age 79 and widowed, he returned from Havana, Cuba aboard the Calamares.  The ship Calamares first launched in 1913 with one funnel and two mast under the United Fruit Co. shipping line and accommodated 143 passengers.  
During the 1920s and 1930s, South Florida and Cuba were becoming resort destinations for the well to do.  Isaac's son Frederick moved to Coral Gables, Florida   in the 1920's and opened a restaurant/night club.  Isaac's daughter Helena settled in a house near the Biltmore hotel in fashionable Coral Gables.   It was an exciting time in the growth of new community.
About a year after returning from Havana, Cuba, Isaac Roff died on May 9, 1927 in Brookline, MA and was buried in Albany Rural Cemetery on May 12, 1927 with his wife Anna Marie Best who had died eight years earlier on December 28, 1919.  Their four children Frederick,  Sarah, Allen, and Helena lie nearby in the Isaac Roff plot.  Rest in peace.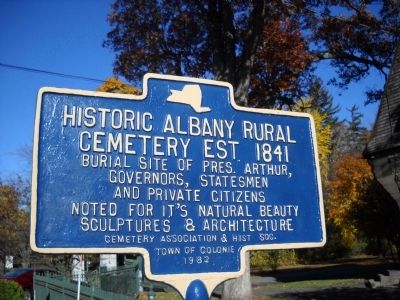 Resources
The family of Best in America of Holland descent, with copious biographical notes, 1700-1901 (1909)
Annual report of the Department of Agriculture for the …, Volume 19, Part 1
Textile world record, Volume 29
Transcript of the Marriage and Baptismal Records of the Reformed Protestant Dutch Church of the Boght, Colonie, NY
1908 NYS Agricultural Reports
Town Historian, Colonie, NY