Carl Neher (Nehr) (c. 1676-1733) was born about 1676 in Birkenfield, Westerich, Germany.  He was the eldest of six children of Hans Jacob Nohr and Gertraud Sohn. The European home of his family was at Birkenfeld, in the commune Trarbach in the Pfaltz, 26 km southwest of Kirn.  He is my sixth great grandfather.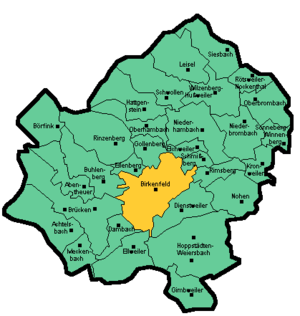 Carl, a tanner, married Louise Hornberger and had a sons Johann Franz, Johann Nicolas, Johann Thomas.  Louise died by July 1710.  He immigrated with the family.  Carl soon a widower married his second wife Maria Apolonia Matthes, the daughter of the late Peter of Eckersweil near Zweybrucken. 
The exodus of Palatines was extremely challenging.  Bitter cold and starvation along with political and religious fighting and high taxation all contributed to the exodus from the land.  A large group of emigrants began arriving in England in May 1709.  Conditions were not good.   Of the 13,000 Germans who reached London in 1709, about only a quarter of these continued on to New York.
Most of the Palatines for New York began boarding ships in December 1709 but did not depart England until April 1710.  About 3,100 emigrants sailed on 11 ships to New York and were accompanied by the Governor-Elect Hunter.  About 470 Germans perished on the voyage and another 250 after landing.  An estimated 2,500 disease-laden emigrants had to be provided for in New York.
During the summer of 1710, Carl Neher arrived either on the ship "James & Elizabeth" or the "Midfort," one of the ten ships bringing about three thousand Palatines and Huguenots to America from England under the auspices of Queen Ann.  One reference (Hunter List #545) suggests that he was on  the "James & Elizabeth" with Captain Henry Gravener, leaving London and arriving New York on June 16, 1710.
Johann Carl Neher, 34
Louisa (Hornberger) (died by July 1710)
Johann Frantz, 6
Johann Nicolaus, 4
Johann Thomas, 2
However, Church Records from Birkenfeld & Rhinebeck, NY (Book of Names) suggest that he  arrived by sea on the Midfort.
Immigrant's surname: NAEHER
Immigrant's given name(s): Johann Karl
Ship name: Midfort
U.S. arrival date: SEP 1710
Port: Red Hook, NY
Place of origin: Birkenfeld, Germany
Carl Naeher's name, with his family, appears in existing records as Year 1710 Carl Neher 1 over 10 — 3 under 10.  Year 1712: 3 over 10 — 2 under 10.
A brief look at the context of Carl's sea voyage and early years in the Colonies:
The Queen's plan to help the "unfortunates," who had been forced to flee to England from ravaged homelands, met with varying results. The Catholics among the group were either settled in Ireland or were among the many returned to Germany.  Those willing to swear to the Protestant faith were brought to America, a few to Virginia, North Carolina, and New York City, but the majority were settled in Camps or villages on the Hudson River — near Saugerties on the west side and Germantown on the East Side.
A contract was signed by this group, who agreed to the making of tar and pitch from the pine forests for the British Naval Stores and the gradual payment for their passage in return for forty acres of land per person with implements for farming.
Unfortunately, by the close of 1711, the project of tar making proved a failure and resulted in Queen Ann's abandonment of the Palatines and failure to fulfill the contract. Governor Hunter assumed personal responsibility for feeding the people. The ration lists of the families fed have been preserved in London. Hunter was never reimbursed for his expenditures to keep the Palatines alive.
The men had not been paid or in any way credited for their work on the pines, nor had they received any money or credit for their voluntary expedition against Canada in 1711.  Carl enlisted as a volunteer from Queensbury. In spite of Governor Hunter's assistance program, the food was woefully inadequate, and of very poor quality, resulting in near starvation and utter chaos.
By 1712 the group started to scatter in all directions. Some built rafts on which they floated down the Hudson to New Jersey and Pennsylvania.  A group of list masters from the Camps purchased ten thousand acres of land from the Indians in the Schoharie Valley to which place one hundred and fifty families moved in 1712 and 1713, with others following.
Carl seemed to have great resilience.  He emigrated under harsh, deadly conditions and survived, only to lose his second wife.  He became a Palatine volunteer in the expedition against Canada in 1711. By 1714, he met his third wife.  Carl Neher married Anna Constantia Reichart (Riker) in January 11, 1715 in the Lutheran Church in Rhinebeck, NY.
Anna Constantia's father was Joseph Reichert (?-c.1742) of Kirchberg, Marbacher Co., Wurtemberg, Germany.  Along with some 34 of the Palatine families, Anna's family moved to Dutchess County, probably in 1714, to become one of the founders of Rhinebeck.
By 1715, Carl Naeher was one of thirty five families allowed to lease lands for small farms on the Beekman Patent, now known as Rhinebeck, Dutchess County, NY.   
Like Martin Buck another Palatine ancestor, Carl Neher is mentioned in several historical records dating back three hundred years.
Carl Nehr of Queensbury was a soldier in 1711 (Palatine Volunteers to Canada).
Carel Neiher (Naeher) was naturalized in Ulster County, NY on September 8-9, 1715, perhaps to protect his land holdings.  Same date as Martin Buck.
Karel Neaher appeared on the tax rolls in the North Ward in 1717-18 and continued there until 1733-34 when the widow of Karel Maeher was recorded.
Carel Naher was a constable in the North Ward in 1721 and an overseer of ye King's Highway there in 1729 .  Martin Buck lived in this location at that time.
Karell Neher was a representative of the Lutheran congregation at Rhinebeck in 1729.
His close neighbor was Joseph Reichart, his father-in-law.  Carl and Anna Constantia's children were born in West Camp and Rhinebeck, NY.
| | | | |
| --- | --- | --- | --- |
| Child | Born | Married | Departed |
| Frederich Neher (Near) | 27 May 1716 | Anna Maria Schaffer, 1739 | after 1784 |
|  Anna Maria Neher | 17 Sep 1717 | Nicolas Feller | |
|  Jacob Neher | Nov 1720 | Elizabeth Teter, 20 Jan 1747 | abt. 1777 |
|  Anna Gertraud Neher | 11 Jun 1722 | Henrich Tiel | bet. 1767-1771 |
|  Joseph Neher | abt. 1719 | Eva Schaeffer, 14 Feb 1745; Eva Conradt 27 Jan 1757 | |
| Christina Neher | 1724 | | |
|  Catharina Neher | 18 Feb 1726 | none | |
|  Anna Barbara Neher | 22 Sep 1728 | Johannes Runkle 20 Feb 1747 | |
|  Barent (Bernhart) Neher | 12 Apr 1730 | Maria Barbara Treber, 22 Nov 1752 | after 1797 |
The Palatines were never without their spiritual leaders. Reverend Joshua Kocherthal, the Lutheran pastor of the West Camp Church, was one of those instrumental in organizing the Palatines for their venture to a new land, arriving with them administering to their needs in all possible ways.  Carl and Anna Constantia's first child was baptized by Reverend Kocherthal on June 25, 1716 with sponsors Johann Fridrich Meyer and wife Barbara.
Carl Neher was an active member and founding citizen of his new found community in Rhinebeck.   Tax lists of the Northward of Rhinebeck list his name from January 1717-8 until his death in 1733.  Although the records do not show that Carl ever held public office, he is known to have been a list master and a leader who had considerable following.  Like most other Palatine settlers, in addition to be a farmer, Carl had a trade (tanner and currier).
Religion was a large part of Carl's life.  As early as 1715, the first church in Rhinebeck and probably in Dutchess County was the "High Dutch Reformed Protestant Church." The Palatines, both Lutherans and Calvinists (Reformed), built and worshiped together until 1729.  On December 10, 1729, the Lutherans sold out to the "Reformed Protestants" receiving for their interest in the church and four acres of land "twenty-five pounds current money of New York, USA."  Hendrick Shever, Joseph Rykart, Barent Sipperly and Karell Neher paid the money for the Lutherans.
Carl became an active supporter of the first Lutheran Church (St. Peter's) built in 1730.
Church archives include the following receipts: "Anno 1730, cost of glass for the Lutheran church, four pounds twelve shillings. Received from Carl Nier two pounds." "Kingston June 14 1731, Received from Carl Nier two pounds eight shillings in part payment for plank for the church in Dutchess county." "September 21 1731, Received from Carl Nier the sum of forty golden hinges for the church."
Carl Neher's gravestone is the oldest in St. Peter's Churchyard "Old Stone Church" in Rhinebeck, NY.
The inscription reads:
"1733 den 25 Januari 1st gestor WE Carel Neher und begraben al heir ald 61"
Carl's widow Anna Constantia was taxed in Beekman until June 1748.  Her death and burial place remain unknown.
Carl came a long way from his birthplace in Germany to experience immigration, three wives, and 14 children to raise.  He became a founder of Rhinebeck, New York and a founder of teh Neher/Nehr/Near family in America.  Carl's first son died about 15 months old.  His next son Frantz came by sea with his father and later built a home that is listed on the National Register of Historic Places — the Neher-Elseffer House.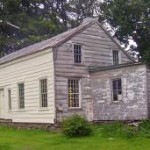 Along with the Old Stone Church, it is a tangible artifact of the impact of Carl's life on generations to come.
References
"Our Canadian Nears and Early Kin – Descendants of Carl Naeher, Palatine immigrant to Colonial America 1710," Mary Near Frashuer, MFC Printing & Publishing Co., 1973.
The Palatine Families of New York by Henry Z. Jones, Universal City, CA, 1985
The Nehr page — extensive research on family
Dutchess CountyTax Lists;  Dutchess Co. Supervisor's Records; History of Rhinebeck, by Edward M. Smith, p. 92; History of Old Rhinebeck House Morse
Historical old Rhinebeck, echoes of two centuries: a Hudson River and post road colonial town. When; where; by whom settled and named, the whys and the wherefores, who's who and was; historical; genealogical; biographical; traditional. By Howard Holdridge Morse
New York Genealogical and Biographical Record, Vol. 063, No. 3, July 1932
"Documentary History of New York," third volume, pages 571 and 572