James Bryden (1761-1820) is included as a separate posting in Descent by Sea because his activities are quite interesting from both historical and psychological perspectives.  He is my third great grand uncle.
While James' life is somewhat a mystery, intentionally or not, he showed great initiative and resilience in immigrating from Scotland to later run one of the most prestigious inns in Baltimore and then to own and run the organization that was to become the New York Stock Exchange.   James also leased the Bayard mansion a few years after Alexander Hamilton died in it from wounds from the famous duel with Aaron Burr.  The mansion was located "in the country" in the area now known as Greenwich Village.  James also had infamous son-in-law reputed to be the greatest actor of his time who was later beheaded by choice and buried, under an extravagant monument dedicated to him, in St. Paul's Church graveyard in Lower Manhattan. Despite James' rather colorful life, there are many questions about his activities, particularly how he made his money.  Uncovering his story is like putting together pieces of an unique puzzle.
James Bryden's parents were James Bryden and Elspeth Chalmers.   Like his brother William Bryden  (my third great grandfather) and his sister Agnes, James was born and baptized in Edinburgh, Scotland.  By the early 1780's James had left his family in Scotland and immigrated by sea to America. By 1788, he became a naturalized citizen.
James Bryden settled in Baltimore at least by the year 1783.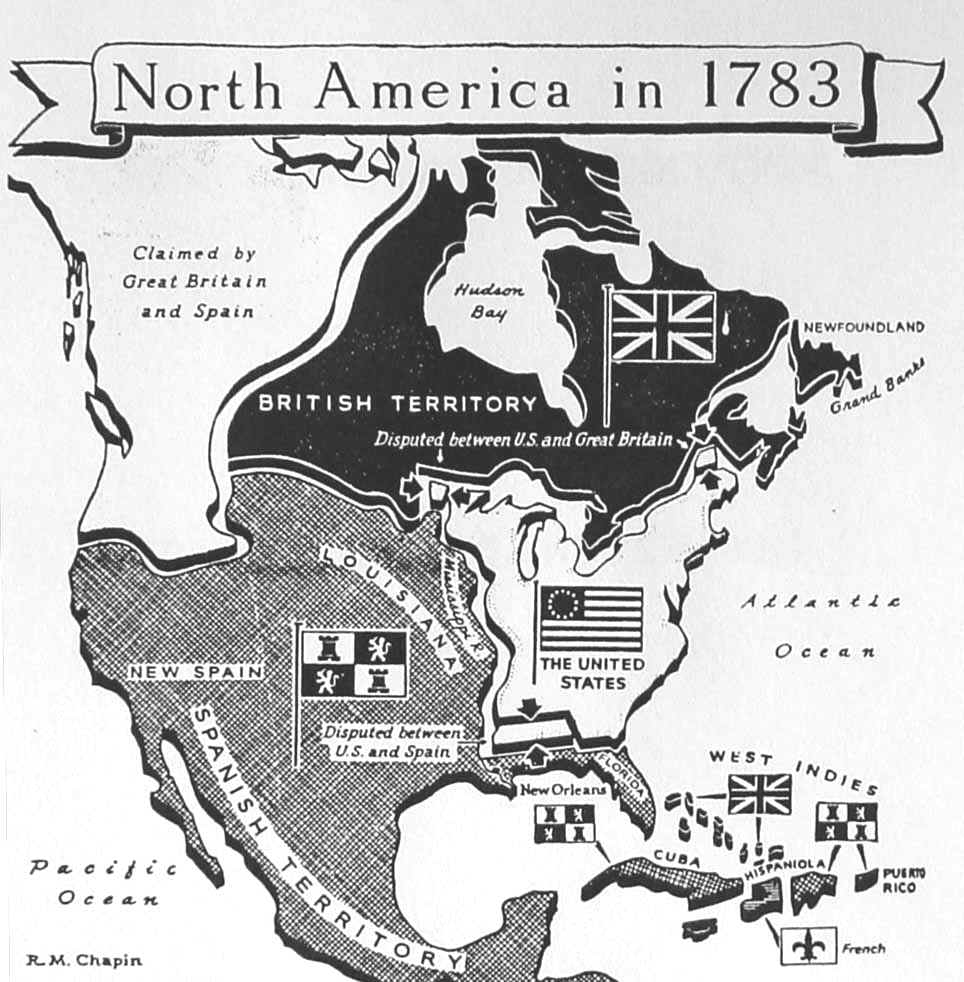 By then, he married a woman named Mary [Collins?].  James joined the First Presbyterian Church at Madison and Park Avenue in Baltimore and beginning in 1784, there are records of the baptisms of his children.  What is interesting is that the Church's graveyard, established in 1786, was for "a congregation of socially and economically elite local Presbyterians."  It appears that this immigrant son of a shoemaker quickly became upwardly mobile.
By 1796, James had acquired sufficient funds to buy the leasehold interest for a Baltimore inn for £5,035, 13s, and 7d (reported later as $10,000).  There are a few interesting anecdotes about his times at the Fountain Inn ("Baltimore's Best) which spanned from 1796 to 1808.  They were documented by my second great grandfather Augustus Ducas Clemens, Sr. (1818-1897) who was the son in law of James' brother William Bryden.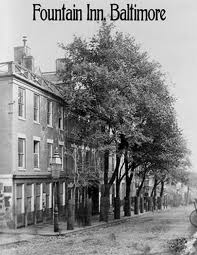 "Fountain Inn on Light Street… [it] was built in the latter part of the last Century [1700s], [when] Jefferson was Vice President, [it] was kept by a Scotchman by the name of James Bryden.  This man was one of the founders of the present 'Saint Andrew's Society' … I will relate some incidents in regard to the Hotel that occurred before my time. 
"[When Mr. James Bryden was owner], Captain William Bryden, who had the command of a vessel, came into this Port for the first time and happened to go to the Hotel bar, the man in charge asked him for his name, for the resemblance was so great between the proprietor and the Captain, when told he said, 'I believe that the proprietor of this house is your brother,' which turned out to be the fact. They had been separated since boyhood and neither had an idea that the other was living… [After their reunion, William Bryden settled in Baltimore and for the first 20 of 40 years there, he] "commanded and sailed the largest class of vessels of that day."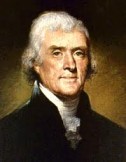 Clemens continues, "the next incident was [when] it  became known that Jefferson, who was then Vice President of the United States, was to pass through Baltimore, and James Bryden, thinking that he would have a large retinue, for he was then only second to Washington in the hearts of his countrymen, was keeping all the spare rooms for Jefferson and his friends. Jefferson came, unattended, he hitched his horse to a post and walked into the office with his saddle bags on his arm and asked for a room.
"Bryden told him that they were all engaged, Jefferson expressed some regret, as he was very much fatigued, but took up the saddle bags and rode up to the Globe Inn and got a room, a few moments after he had left Bryden discovered who the man was that he had turned away, and he became almost frantic, he sent a servant up to the other Hotel requesting Mr. Jefferson to come back as he had been keeping all the spare rooms in the house for several days for him.
"Mr. Jefferson thanked him, through the servant, but said he was comfortable where he was and as he intended to leave the next morning, it was not worth while to change for so short a time.  What made the disappointment so great to Bryden was, that he had a select room that he called the President's room and was intending it for Mr. Jefferson's special use."
These anecdotes of finding the lost lost brother and of turning away the disheveled President to be can be thought of as archetypal.  The unlikely reunion of siblings across time and space suggests a destiny unfolding.  Preparing for an anticipated encounter only to miss what is right in one's face suggests missed opportunity.  It seems that James Bryden's life, like many of us, was marked by such events.
In a March 26, 1797 letter from George Washington to Elizabeth Willing Powel, the President writes "… where Briden keeps the Fountain inn — a good, & dear house."  In a March 23, 1801 letter from Joseph Habersham to President Thomas Jefferson, an enclosure in a clerk's handwriting notes that John H. Barney had an investment in a "stage line between Philadelphia and Alexandria with James Bryden of Baltimore."
Until their reunion at the Fountain Inn, James did not know what happened to his brother William who had become a sea Captain, traveling in and out of East Coast and Caribbean island ports during a time of trade, including of slaves. By the time they discovered each other around 1796, all of James' children had been born.  William found not only his brother but nieces and nephews!
James and Mary had six children:
| | | | |
| --- | --- | --- | --- |
| Child | Born | Married | Departed |
| Violet Mary Bryden | c. 1780 | John Herman Behn, 18 Sep 1798; George Frederick Cooke 20 Jun 1811 | |
| James Bryden |  21 Dec 1784 | | |
| John Bryden |  23 Jul 1787 | | |
| Elizabeth Bryden |  21 Feb 1790 | | |
| Janet Bryden | 5 Jun 1791 | Jesse L. Keene of Philadelphia, 25 Aug 1807 | |
| Agnes Bryden | 7 May 1793 | | |
| Mary Ann Bryden | 29 Jun 1796 | Edwin Jesup, 22 Feb 1823?, St. Paul's Church, NYC | 5 May 1864 |
The Biographical Register of the St. Andrew's Society includes James Bryden and states: "In the Chronicles of Baltimore it is stated that the Baltimore Dancing Assembly was held at Bryden's Fountain Inn in November 1797. At what date James Bryden became my host of the Fountain Inn is not known. He was there in 1796 and escaped destruction in the great fire of that year…"  The Inn was a social hub in Baltimore, having a "ball-room, hair-dresser's room, stables for eighty horses, and various outhouses."

In 1806, James Bryden was a founder of the St. Andrew's Society of Baltimore with its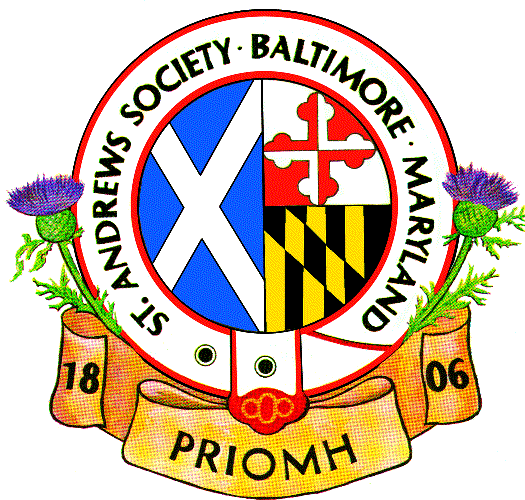 purpose "to raise and keep money available to help Scottish immigrants, seamen and descendants of Scots in times of need; and to maintain Scottish heritage and traditions."  The first meeting and subsequent ones were held at his Fountain Inn.
Then after 12 years as proprietor of the Inn, an announcement was made in Baltimore' Federal Gazette on February 28, 1808: James Bryden had moved to New York City to take charge of the Tontine Coffee House – the precursor to the NY Stock Exchange. The press noted that he "would conduct it on the European plan, and would keep a daily list of vessels entered and cleared, and other conveniences for business men and mariners." The motive for the move is not known but it should be noted that 1808 is significant in history as the year that marked the end of foreign slave trade.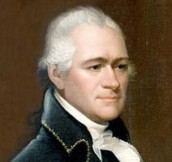 Of historical note, Alexander Hamilton and his Federalist friends met at the Tontine Coffee House on January 2, 1804 to talk about dueling. Apparently about six month later, the city was horrified to read notice of Hamilton's death. At that time about 335 merchants and stockbrokers met to second the New York City common council decision to close all businesses.   All boats were requested to lower their flags to half mast and people in the City were asked to wear a black arm band for a month.  Four years later, James Bryden was running the Tontine Coffee House.
The following May 1, 1808 excerpt indicates James Bryden's interest in establishing a marine intelligence operation with reporting of the movement of vessels at sea.
On June 20, 1811,  James' daughter Mrs. Violet M. Behn married George Frederick Cooke [1756-1812] the celebrated tragedian who was known to stay at the Tontine Coffee House and spend time with James.  It was probably in that context that Cooke met his daughter Violet.  They married on June 20, 1811.   But Violet had been married in 1798 to John Henry Behn who owned the Port Royal, a 59 ton burthen built in Baltimore which was pirated and seized in the Caribbean a year later in April 1799.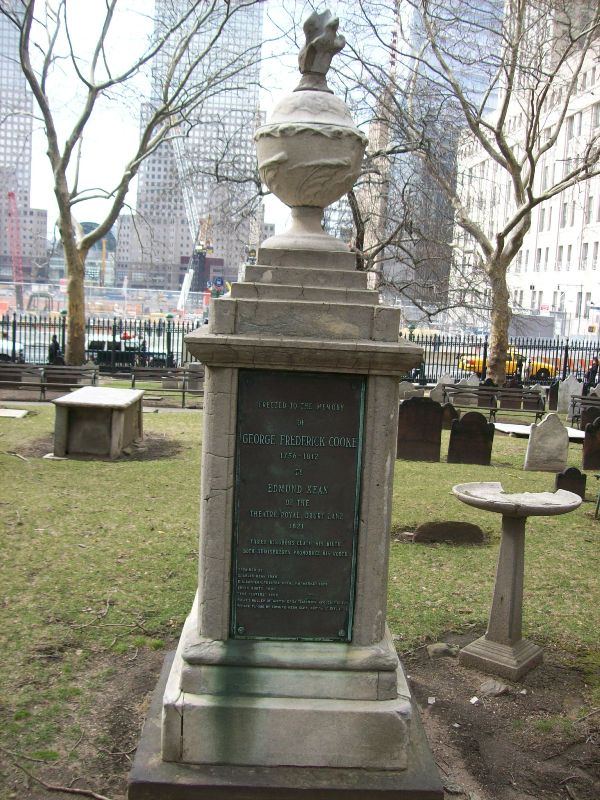 James' already widowed daughter was married only a year when her second husband died.  Cooke is buried at St. Paul's Church and Graveyard, New York City. An online "find a grave" bio by Nikita Barlow notes: "Hailed on both sides of the Atlantic as the greatest tragedian of his era, he was dramatic even in death. The British star's skull was allegedly used in Edwin Booth's production of Hamlet, and his headless ghost is said to haunt this Manhattan churchyard… It wasn't until 1800, when his brilliant performance as Shakespeare's Richard III stunned London audiences, that he became a star… He continued to drink to excess, however, missing performances and engaging in eccentric behavior that audiences found "insulting and insufferable," in the words of a contemporary biographer. The actor made his American debut in 1810, and the 2-year tour which followed was a landmark cultural event. Yet this final triumph was marred by drunken episodes, and the 56-year-old star's alcoholism proved fatal before his return to England. Cooke's body was reportedly decapitated because he had willed his head to science to pay his doctor bills. The handsome monument which marks his grave was erected in 1821 by another great English actor, Sir Edmund Kean."
In April during the year of the War of 1812, James Bryden gave up the Tontine Coffee House and advertised that he had taken William Bayard's "elegant Mansion House" at Greenwich, about two miles from the city.
The house was located in what is now Greenwich Village.  At the time, it was farmland with remnants from Indian trails.  Lower Manhattan had a series of epidemics and it is possible that is why James Bryden moved from lower Manhattan to the high land of the then country aka Greenwich Village.
Vice President John Adams lived near there and his house was later owned by Aaron Burr.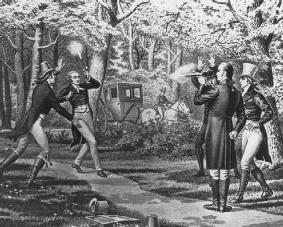 When Burr mortally wounded Alexander Hamilton in what was considered the most famous duel in American history, Hamilton was brought to William Bayard's house and died in the second floor bedroom — which was across from what is now 83 Horatio Street.  That was July 12, 1804.  Eight years later James Bryden leased and lived in the house.
In thinking about James' life, themes emerge. He was an entrepreneur of some intelligence. He provided a desirable context for social encounters and business engagements, particularly at the Fountain Inn and later at the Tontine Coffee House.  Both were situated close by active shipping ports with the trade of goods.  Both attracted an elite crowd.  It seems he had a capacity to interact with a range of  people from sailors on leave to visiting dignitaries. He was established in social circles and understood hospitality.  Yet his personal life is an enigma.  We still know nothing about his wife, Mrs. James Bryden.
James and his brother Captain William were members of the same St. Andrew's Society as well as the First Presbyterian Church. They both had a strong sense of the shipping trade. Their lives must have intersected over the years to a greater or lesser degree.
One might say that James' life was lived large.  It appears he was involved in legal cases over the years, involving financial contracts.    His son in law George Frederick Cooke died dramatically, proffering his head to medical science and leaving James' daughter Violet twice widowed.   Only a year later, James left as proprietor of the Tontine Coffee House and bought the house where Alexander Hamilton died from a duel with Aaron Burr.  Apparently, there were blood stains on the floor of the bedroom that remained.    We can only wonder what went through James' psyche as he made meaning of his life: leaving family behind in Scotland, immigrating to America, owning a prestigious inn, being a founder of a Scottish society, moving to New York, and becoming a proprietor of what was to become the New York Stock Exchange, moving into an "elegant country mansion" where eight years earlier Hamilton had died 31 hours after his fatal duel.
Finally, the story that is not told is of the activities involving slave ownership and trade.  During James' lifetime, slavery occurred  in Maryland.  James' brother William Bryden was a sea captain who traveled to the Caribbean during a time of trade of coffee, sugar, and slaves.  Whether he was involved in slave trade is unknown but records indicate that he had at least three slaves.  By the time James relocated to New York City in 1808, slave trade with Africa had been abolished and two years later William retired from the sea.
It is possible that as proprietor of the Tontine Coffee House, James was aware of breaches in the newly established law.  According to the website MAAP (Mapping the African American Past), the Tontine Coffee House was where "power brokers of the day met in a room there to buy, sell, and trade. As soon as a ship's captain reached the harbor, this is where he came to register his cargo. The goods coming into New York in the 1790s included coffee, tea, sugar and molasses, fine furniture, cloth, cotton, and enslaved men, women, and children."  While those activities flourished before James' tenure, the activities of trade remained the core of his establishment.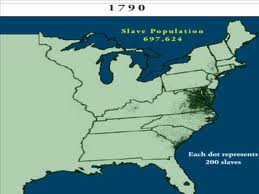 It is known that James brought a slave named Polly to New York when he moved.  According to an April 8, 1808 abstract of  Maryland legal petition:
Elizabeth Courtney complains that James Bryden and Violet Bhenn plan to move Polly, a slave sold by Courtney's husband as a term slave to Joseph Carr, who in turn sold her to the defendants. Courtney acknowledges the court's injunction ordering Bryden and Bhenn to appear in court, but complains that "the said James Bryden has disclosed it to be his intention to take the said woman and her three children out of the State into the State of New York … In two or three days." Courtney asks for a writ of ne exeat to forbid Bryden to leave the state until "he shall have given security, not to take the said slave belonging to Your Petr out of it." 
Apparently, the sheriff did not enforce the granted petition and Polly was taken with James to New York.  James was then sued by Courtney.  There is no way of knowing what was behind James' motivation to transport Polly across state lines.  Having ancestors who were once slave owners is difficult in itself.  Trying to understand the archetypes of slave trade is another challenge.   We know that slavery is an ancient form of control over people's free will.  It creates a dialectic of dominance and submission.   The master and slave are defined by their relationship.  During James' historical lifetime, slaves were  bartered as a commodity for economic reward.   James Bryden must have, not only witnessed this but, to some extent participated.
These accounts of my ancestors are more than presentations of biographical information.  I am trying to uncover the good along with the bad —  the pride worthy and the shame worthy.   Descent by Sea can become a conduit between past, present, and future generations.  Technology will change but, for now, the internet provides the best means to present the data.  Any lessons we learn from the past lives can be understood in the present.   Future generations will come to make their own meaning of their ancestors' lives.  My wish is to be a conduit and to provide the context for new psychological, spiritual, archetypal discoveries.  Any resolution might not be just in one lifetime but over many.  The unfinished pain resolved.  A new sense of resilience discovered. A move toward a psycho-evolutionary balance.  In the case of James' descendants, there remains the issue of slavery.  It cannot be omitted if any resolution or forgiveness is to occur.
At some unknown point in time after living in the Bayard Mansion, James Bryden returned to Baltimore.  His younger brother William had remained living there and was to outlive James by another 20 years.
James death notice appeared in the Baltimore Federal Gazette on April 11, 1820:
d. this morning, James Bryden, in his 59th year, a native of Scotland, but for more than 30 yrs. has resided in the U.S., the greater part of that time in this city.
Curiously, there seem to be no references to the surname and identity of James' wife.
Theater pioneer William Dunlap mentions the Brydens several times in at least two of his memoirs.  These two entries provide a clue to James' fate.
April 1806:  "The Man of the house Mr. James Bryden & his wife have both sat to me for their pictures, and I understand I am to paint their daughter Mrs Behn, wife of a german Merchant now absent, but the last mentioned is not yet engaged."
April 1820:  "The City [Baltimore] is very much improved since my visit of 1806. I stopped at the Fountain Inn where Bryden entertained me at that time in splendor — he has since died in poverty."
"Love does not die easily. It is a living thing. It thrives in the face of all of life's hazards, save one — neglect." 
A quote by another James D. Bryden of no relationship.  Yet the words capture the importance of not neglecting the lives of our ancestors — whenever possible.  It is their stories that teach us about the human condition.
References
Stokes, I. N. Phelps The iconography of Manhattan Island, 1498-1909 New York : Robert H. Dodd, 1915-1928. Electronic reproduction. v. 1-4. New York, N.Y. : Columbia University Libraries, 2008.
"A not so Serious History of Baltimore" mentioning that  James had formerly been a barber in the British Army.
BIOGRAPHICAL REGISTER OF Saint Andrews Society OF THE STATE OF NEW YORK, Vol. II 1807 -1856 by William M. MacBean, LL.D., New York, Printed for the Society,1925
History of Baltimore City and County, from the earliest period to the present day: including biographical sketches of their representative men, by John Thomas Scharf, L.H. Everts, 1881
Players of a century: a record of the Albany stage, including notices of prominent actors who have appeared in America, by Henry Pitt Phelps
The Aaron Burr Association – Historic Ferry Tour July 9, 2004
Edward Jessup of West Farms, Westchester Co., New York, and his descendants : with an introduction and an appendix
Congressional Serial Book mentioned Behn and the Port Royal
DIARY OF WILLIAM DUNLAP (1766-1839) THE MEMOIRS OF A DRAMATIST, THEATRICAL MANAGER, PAINTER, CRITIC, NOVELIST, AND HISTORIAN, VOLUME II
Reports of cases decided in the High court of chancery of Maryland …, Volume 1 By Maryland. High Court of Chancery, Theodorick Bland, 1836  Case — Chase vs. Manhardt
Maryland Petitions Petition 20980813
The Papers of George Washington Digital Edition, ed. Theodore J. Crackel. Charlottesville: University of Virginia, Rotunda, 2008
The Papers of Thomas Jefferson Digital Edition, ed. Barbara B. Oberg and J. Jefferson Looney. Charlottesville: University of Virginia, Rotunda, 2008
"Records of the Columbia Historical Society of Washington, D.C.," Vol. 50, 1952, entitled "Stagecoach Days in the District of Columbia," by Oliver W. Holmes
Note: Mary Ann Bryden (Briden) married Edwin Jesup (1794-) in New York City on 15 Jan 1822 by Rev. Bishop Hobart.  They moved to  Albany, NY where Edwin owned a wholesale grocery and flour business at 80 Quay with their residence at 59 DeWitt.
The following excerpt of a valued book once for sale includes James Bryden's signature of a book once enjoyed at the Tontine Coffee House: