John Hynson (about 1646-1705) — later known as Colonel John Hynson –was born into an English family that first immigrated to Virginia and later settled in Maryland in 1651.  He was the second born son among two brothers and two sisters.
John's parents were Thomas Hinson (1621-1668) and Grace, who immigrated for religious freedom and arrived as Puritans in Virginia.  An account of this historical period is here. Later, John's family  became quite prominent with much influence in the County of Kent, Maryland where his father held high offices.  John Hynson was in his early twenties when his father died.
By age 21, John's father died and he and his brother Thomas became administrators of their father's substantial estate.  As a young man, John Hynson became High Sheriff of Kent in the footstep of his father who had held the powerful office for years.  John's brother Colonel Thomas Hynson also distinguished himself in service to Talbot County.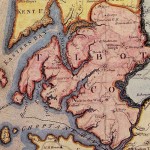 John Hynson first married Rachel before 1670. After her death, he remarried circa 1693 to Ann, widow of Jonathan Grafton.
John and Rachel had seven children:
| | | | |
| --- | --- | --- | --- |
| Child | Born | Married | Departed |
| Col John Hynson | c. 1670 | Mary Stoops | 1708 |
| Col. Nathaniel Hynson | Kent Co. MD | Hannah; Mary Kelley 16 Aug 1714 | 1721/2 |
| Sarah Hynson | | James Smith, 21 Jan 1705/6 | |
| Elizabeth Hynson | | Rogers | |
| Jane Hynson | | Philip Holeger | |
| Mary Hynson | | William Glanville | |
| Anne Hynson | | Reverend Stephen Bordley 10/14/1702 | |
During the 1680s and 90s, John Hynson became a Member of the House of Burgesses from Kent County from 1681-1688.  He also served in the offices of Justice of the Peace and Military Commander of the Kent County. John Hynson served in the Kent County militia as Lieutenant in 1681-2. By 1689, he served as Captain and by 1694 as Colonel until his death.  He opposed the revolution of Protestant Associators 1689 and testified personally in London for Lord Baltimore against the rebels in 1690. He was called a grand leader of the Jacobite party 1692.
In 1695, with the rearrangement of the militia of the province,  John Hynson continued as Colonel Commanding the military forces of Kent County. Although he held both a civil and military commission in the provisional government, he signed the address of the Protestant inhabitants of Kent in 1689. Col. Nicholas Greenberry in a letter dated July 25, 1692, calls John Hynson one of "the grand leaders of the Jacobite Party."  As a civil and military officer of Kent County, John also signed the address of congratulations to King William on December 12, 1696.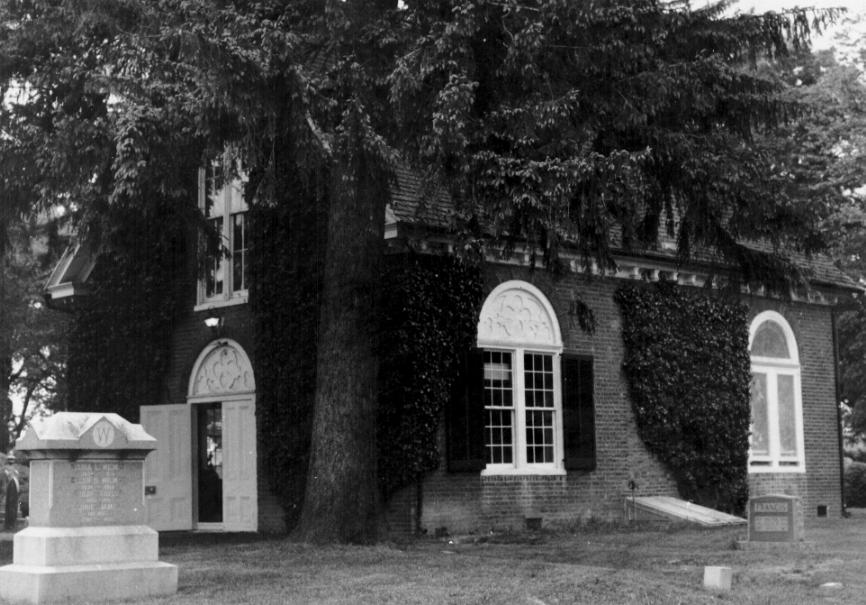 John Hynson was a Vestryman of St. Paul's Parish. It is probably through that connection that his youngest daughter Anne Hynson eventually married the new Reverend of the Old St. Paul's Church. As fate would have it, Reverend Stephen Bordley married Anne Hynson on October 14, 1702.  This marriage of Bordley and Hynson connected two English ancestral families together in America.
In addition to his political service, over his lifetime, John was a planter and owned over 1000 acres of land in Maryland. The Register of St. Paul's Parish, Kent County records the burial of Colonel John Hynson on May 10, 1705.   He was survived by his second wife Ann and his seven children with Rachel: Colonel John, Colonel Nathaniel and daughters Sarah, Elizabeth, Jane, Mary, and Anne.  The burial of Rachel is unknown at this time but there is a strong probably that they were buried near each other.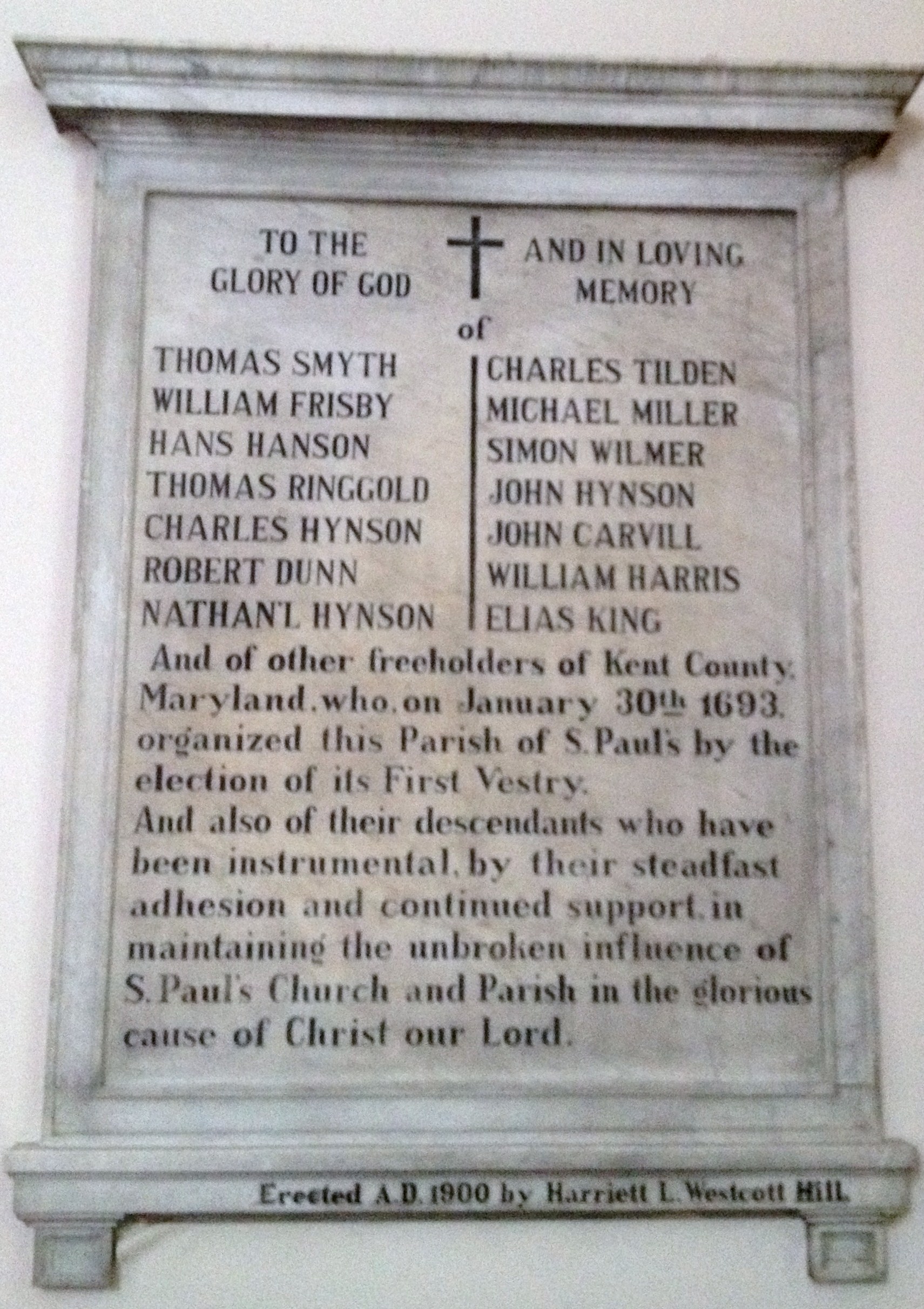 Resources
Ancestral records and portraits: a compilation from the archives …, Volume 2
By Colonial Dames of America. Chapter I, Baltimore, Grafton Press
Archives of Maryland, Volume 426
Barroll in Great Britain and America : 1554-1910
Maryland Genealogies, Volume 2, page 112
Old Kent: The eastern shore of Maryland ; notes illustrative of the most ancient records of Kent County, Maryland, and of the parishes of St. Paul's, Shrewsbury and I.U. and genealogical histories of old and distinguished families of Maryland by John P. Des Forges, 1876
The Old Brick Churches of Maryland By HELEN WEST RIDGELY and illustrated by SOPHIE DE BUTTS STEWART, New York:Anson D. F. Randolph and Company, 1894
Of Note:
In 1694, Thomas Smith was chosen, with William Frisby, Hans Hanson, and John Hynson, to serve as burgesses, and in 1697 these names appear in a public document from which the following extract:
"William the Third, by the grace of God, King, Defender of the Faith, &c. … We have also constituted and appointed you and every four or more of you of which you the said William Frisby, John Hynson, Hans Hanson and Thomas Smyth or one of you are allways to be one of the Commissioners to Enquire of the Oaths of good and Lawfull men of your county aforesaid, of all manner of Felonies, Witchcrafts, Inchantments, Sorceries, Magick arts, Trespasses, Forestallings, Ingrossings and Extortions whatsoever & of all and singular other misdeeds & offences whatsoever of which Justices of the Peace in England may or ought Lawfully to Enquire."
While apparently there were only a few cases of witchcraft in Maryland, one woman lost her life on suspicion of being a witch, when she was thrown overboard by frightened sailors during a storm.
Parentage Support John Hynson as son of Thomas Hynson
Col. John Hynson of Kent Co., son of Thomas, came to Maryland with his parents in 1651 at which time he was doubtless under age. In addition to the evidence of his parentage given elsewhere, the two following deeds may be cited: 20 June 1665, Mr Thomas Hynson Senr conveys to John Singleton and Richard Jones 200 acres part of a grant of 400 acres whereof 200 acres were formerly given by the said Thomas Hynson to his two sons Thomas and John Hynson (Talbot Co., Lib. A, No. 1, fol. 5). 21 June 1670 John Hynson of Chester River, Talbot County, conveys to his brother Thomas Hynson of the same county, tracts called Hynson Town Creek, and Next Addition (ibid., fol. 109).
Parentage Support Anne Hynson as daughter of Col. John Hynson
In case there is any doubt about Anne's parentage, it is noted that Nathaniel Hynson, son of Col. John Hynson, in his will proved January 26, 1721 (Liber E. C. No. 1, Fol. 213, Register of Wills Office, Kent County, Md.), mentions his nephew "Thomas Bordley," to whom he leaves a legacy. This proves that the Ann Hynson who married Stephen Bordley was the daughter of Col. John Hynson, which is further proved by a deed of gift from him to his daughter Ann, wife of Stephen Bordley, of a piece of land called "Bounty." (Kent County Deed, Clerk's Office.) October 6th, 1709, "Ann Bordley Admx of Stephen Bordley clerk, her adm'on bound in common form, with Nathaniel Hynson and Thomas Bordley, her sureties in 300 lbs. sterling."
Evidence of Rachel Hynson, John's first wife and mother of his children
Col. John Hynson's  first wife Rachel joins him in a deed executed in 1670 and in another dated February 14, 1677 (Kent Co. Rec., Lib. A, fol. 393).